Announcements
See the latest news and information for Caneyville Christian Church.
by Kelly
on August 24, 2018
There will be three fall weekend retreats hosted by White Mills Christian camp: Women's, Senior's and Men's. Please see the flyer for more information on dates and cost.
Read More
---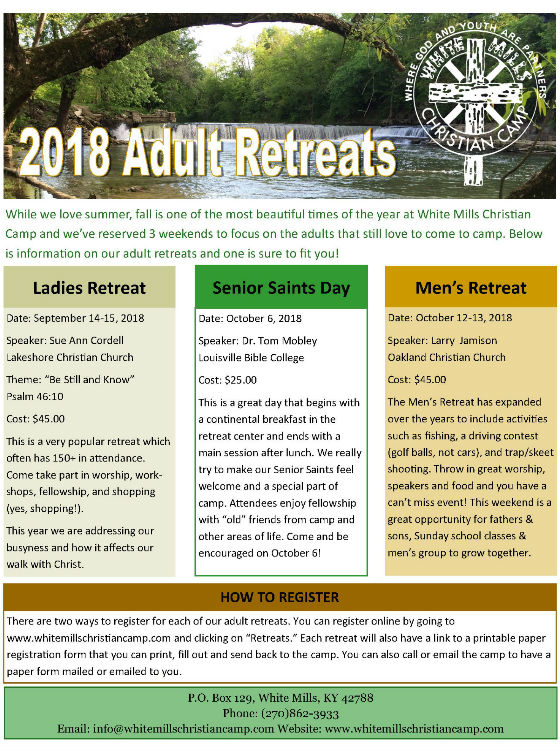 by Kelly
on August 2, 2018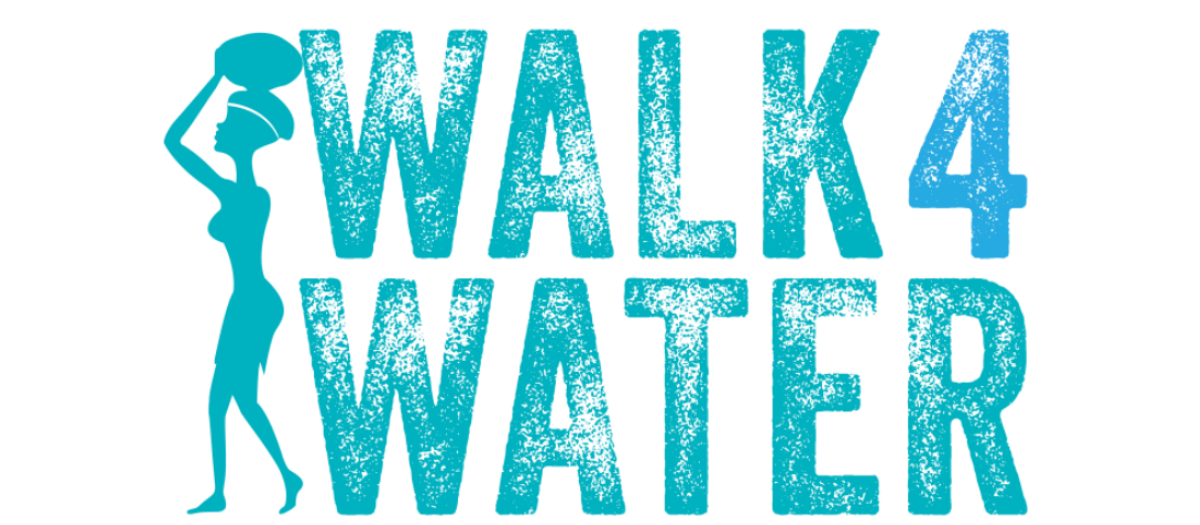 On Saturday, September 8th, at 10 AM the Clinton Street church will again partner with Healing Hands International in hosting its 7th Walk4Water event at the Leithcfield City Park Pavilion. Between now and then, we are seeking to raise $7500 for the funding of a clean water well for a community in Haiti. (This will be the thirteenth well...
Read More
---
by Kelly
on August 2, 2018
We recently received a letter from Mike Ward, a missionary for Missions Alive whom we have supported in the past. Please keep him and his family in your prayers. To support Mike Ward and Missions Alive, send to the address listed in the letter below. June 6, 2018 Greetings in the name of the King of Kings, Jesus Christ. I hope...
Read More
---
by Kelly
on July 10, 2018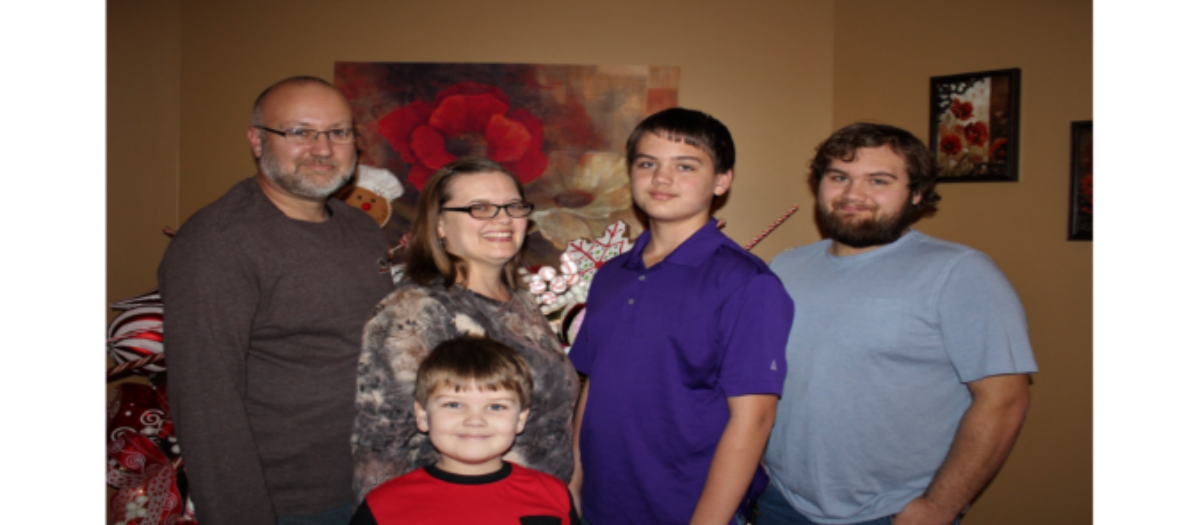 Please join us in welcoming our new minister, Kirt Scott, and his wife, Joy. Originally from Calhoun, KY they come to us from Rice Station Christian Church in Irvine, KY. Kirt and Joy have three sons: Ethan (18 yrs. old), Luke (13 yrs. old) and Levi (6 yrs. old). They began their ministry at Caneyville Christian Church on July 1st. Please...
Read More
---
by Kelly
on September 27, 2017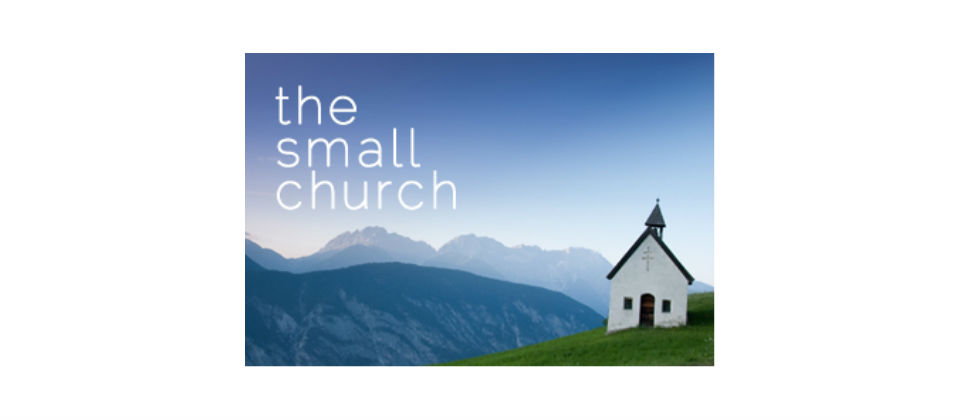 "Successful small church" may be an oxymoron to some. But it's not a contradiction. "Successful" and "small" are not actually contradictory words. But we've created a culture in which they "appear to be" contradictory to many people. There are millions of successful small churches all over the world including the wonderful, dedicated people...
Read More
---
by Kelly
on September 24, 2017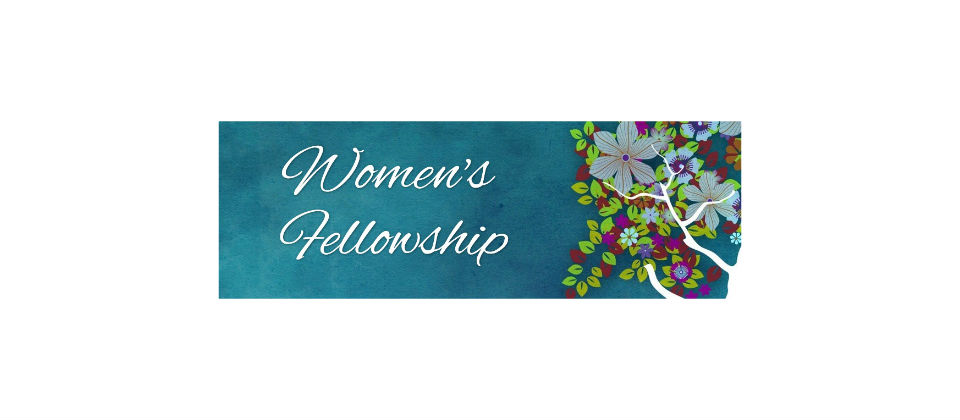 Due to several members being unable to attend, the CWF will not have their monthly meeting and will resume at the regular scheduled day, time and location in October.
Read More
---
by Kelly Majors
on August 26, 2017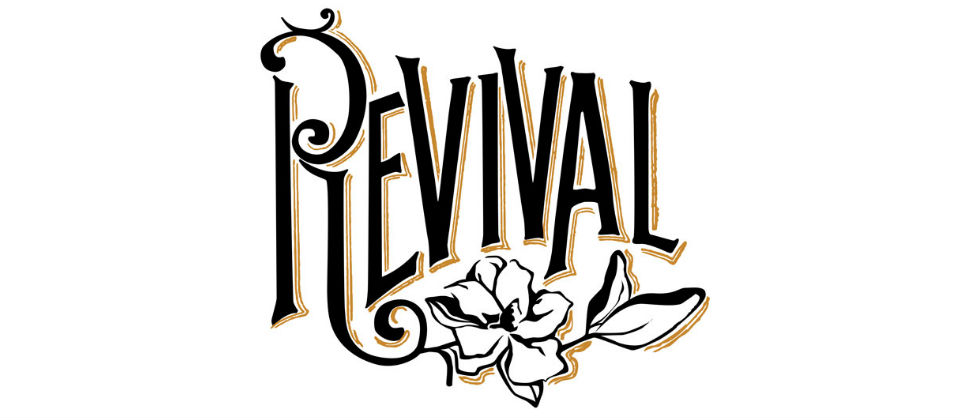 Join us during October 22-25th for our Fall Revival with Brother Tim Dennis. Times TBA.
Read More
---