Announcements
See the latest news and information for Caneyville Christian Church.
by Kelly
on May 21, 2020
Caneyville Christian Church will resume in-person worship services at 11:00 am Sunday May 24th 2020. There will be no Sunday School until further notice. The Elders and Deacons prayerfully considered restarting services and discussed how to achieve a reduction of risks associated with the spread of the Coronavirus. The risks...
Read More
---
by Kelly
on April 10, 2020
Please join us later today (Friday, April 10, 2020) on our Facebook page or online at https://m.youtube.com/channel/UCrEK7X-qiHxUYQiViHl_Pww , where Bro. Kirt will be doing a Good Friday Devotion. Please join us on Easter Sunday (Sunday, April 12, 2020) for our Sunrise service at 6 am and our regular Communion and Morning messages...
Read More
---
by Kelly
on April 2, 2020
For the month of April, we will be reading the Book of Mark.
Read More
---
by Kelly
on March 27, 2020
Caneyville Christian Church once again will be offering online services this Sunday. You may continue to watch on Facebook. Service can also be watched on Youtube. If you wish to watch on Youtube you may click on the following link: https://m.youtube.com/channel/UCrEK7X-qiHxUYQiViHl_PwwAnd…Both Facebook and Youtube...
Read More
---
by Kelly
on March 21, 2020
"In respect of the state government ban on gatherings and the protection of the public and our members Caneyville Christian Church will suspend all services until further notice. More information to follow about the availability of streaming content " .
Read More
---
by Kelly
on March 4, 2020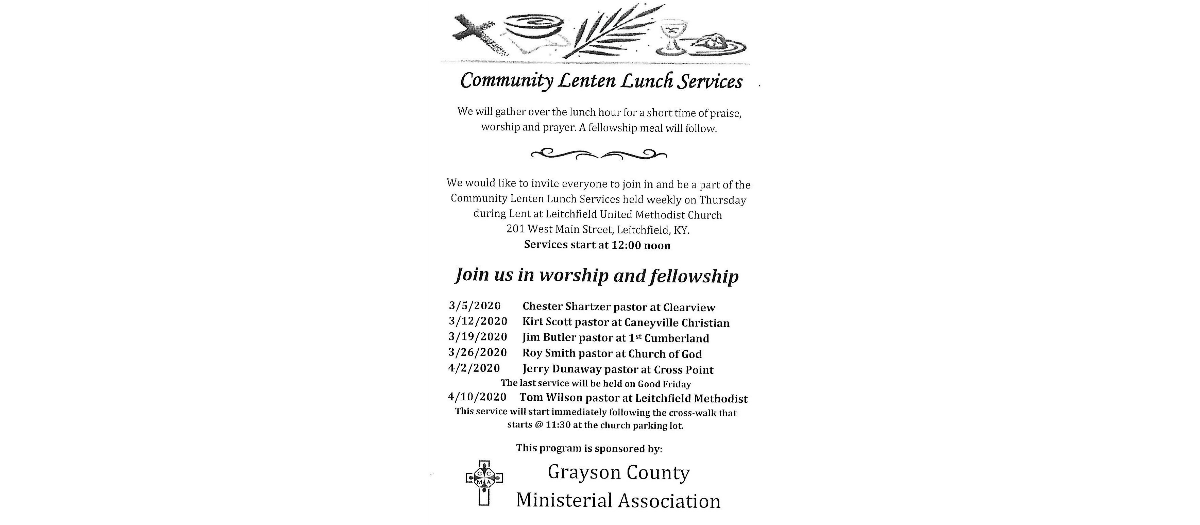 We would like to invite everyone to join in and be a part of the Community Lenten Lunch Services held weekly on Thursday during Lent at Leitchfield United Methodist Church. 201 West Main St., Leitchfield, KY 42754Services start at 12:00 noon
Read More
---
by Kelly
on July 10, 2018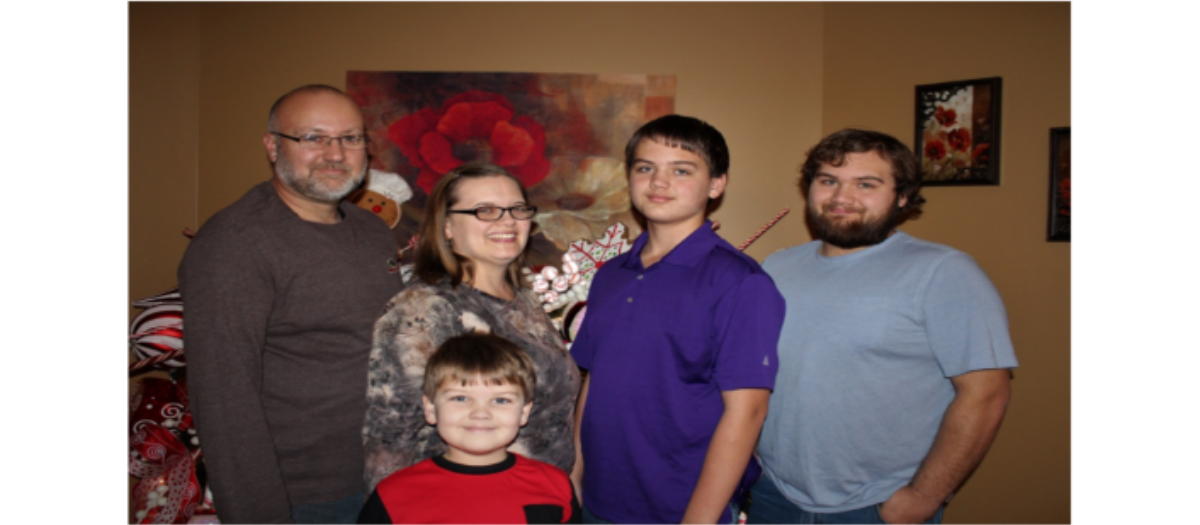 Please join us in welcoming our new minister, Kirt Scott, and his wife, Joy. Originally from Calhoun, KY they come to us from Rice Station Christian Church in Irvine, KY. Kirt and Joy have three sons: Ethan (18 yrs. old), Luke (13 yrs. old) and Levi (6 yrs. old). They began their ministry at Caneyville Christian Church on July 1st. Please...
Read More
---
by Kelly
on September 27, 2017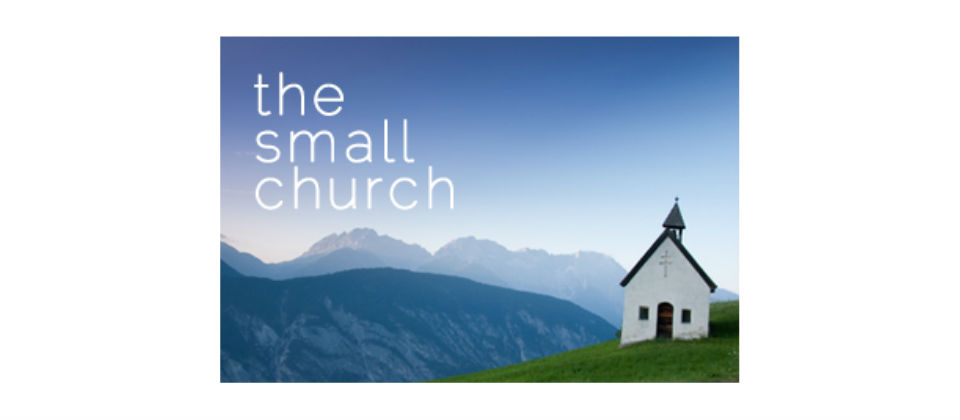 "Successful small church" may be an oxymoron to some. But it's not a contradiction. "Successful" and "small" are not actuallycontradictory words. But we've created a culture in which they "appear to be" contradictory to many people. There are millions of successful small churches all over the world including the wonderful, dedicated people...
Read More
---